These clubs all have teams in the Mid Sussex badminton league.
B.A.T.S
Club and Match Secretary: Nicky Holness  07821 985753, Holness.nicky@gmail.com
Venue: B.A.C.A School Falmer, BN1 9PW
Club Nights: Monday and Wednesday 8.00 pm – 10pm (6 Courts). Social intermediate standard of player welcome on Mondays, Advanced to League club players welcome on Wednesdays. Players are also welcome to play in local league matches on a Wednesday.
No membership, £8 per session. Contact Nicky on 07821985753 for further details
Match Night: Wednesdays 8pm
Brighton Racqueters
Club Secretary: Becky Simpson 07703 350379
Match Secretary: Becky Simpson: 07703 350379
Venue:  University of Sussex Sports Centre, Sportcentre Rd., Falmer, Brighton BN1 9RB
Club Night: Wednesdays & Saturdays
Match Night: Wednesdays
Formed in 2021, following the closure of Brighton Virgin Active gym, we are now based at the University of Sussex (and other venues). We have regular Saturday social & mid-week (Wed) sessions as well as mixed and ladies teams in the Mid Sussex leagues. We are currently welcoming new adult (over 18) players at intermediate level, so please get in touch via our website if you would like to join us!
Website: www.tbowcutt.wixsite.com/brightonracqueters
Brighton Valiants Badminton Club
Club Secretary: Val Trygstad   07542247272
mailto:valtrygstad@gmail.com
Match Secretary:  Paul Fletcher
mailto:paul@paulfletcherphotography.co.uk
Venue: Portslade Leisure Centre, Chalky Road, Portslade, BN412WS
Club night: Tuesday from 8pm over 5 courts
Match Night Tuesdays and Thursdays
Brighton Valiants Badminton Club was created by a group of friends who had been playing together every Tuesday for several years. In 2019 we decided the time was right to play competitive league badminton, so we founded a new Brighton Badminton Club. We named the club Brighton Valiants because we live and play badminton in the Brighton area and we never give up, just like our dedicated co-founder Val, hence the name Valiants, Brighton Valiants! We welcome intermediate and advanced players to join us and can offer competitive matches at league and county level.
Crossways Badminton Club
Club and Match Secretary: Paula Weller:  07900 240742
Venue: Copthorne Prep School, Mill Lane, Copthorne
Match Night: Tuesday 8pm
Dolphin Badminton Club
Club Chairperson: Jamie Neill: jamieneill1@hotmail.co.uk: 07584255018
Club Secretary: Sean Tracey: sean.tracey205@gmail.com: 07867521212
Match Secretary: Debbie Schlupp: debbie@kalimex.co.uk: 07739382461
Venue: Dolphin Leisure Centre, Pasture Hill Road, Haywards Heath RH16 1LY
Club Night: Wednesday 8.00 pm
Match Night: Tuesday 8.00 pm
Forest Badminton Club
Club Secretary: Gill Fairham: 01403 254150
Match Secretary: Julie James: forestmatch@gmail.com: 07587009338
Venue: Tanbridge House School, Horsham RH12 1SR
Club Night: Sunday 7pm
Match Nights: Sunday 7.30, Monday 7.45pm, Wed 7.45pm
Junior Section
Hassocks Badminton Club
Club Secretary: Penny Radford: 07714 545328
Match Secretary: Louis Eastwood: 07970202449
Venues: Club Night – St Paul's College, Burgess Hill RH15 8GA. Matches – Henfield Leisure Centre, 12 Deer Park, Henfield BN5 9JQ
Club Night: Wednesday 8.00 pm
Match Night: Wednesday 8.00 pm
Website: www.hassocksbadmintonclub.co.uk
Lewes Badminton Club
Club Secretary: Philip Huggett: 01273 897055
Match Secretary: Sue MacGregor: 01825 712263
Venues:  Club Night – Lewes Leisure Centre, Mountfield Road, Lewes, BN7 2YG.  Matches – University of Brighton Sports Centre, Falmer, BN1 9PH
Club Night: Monday 8.00 pm
Match Night: Friday 7.30pm
Website: www.lewesbadmintonclub.co.uk
Lindfield Badminton Club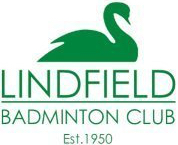 Club Secretary: Gargi Mukherjee: 07825 253797
Match Secretary: Kevin Chamberlain: kevinchamberlain69@live.co.uk
Venue: Dolphin Leisure Centre, Pasture Hill Road, Haywards Heath RH16 1LY
Club Night Monday 8.00 pm
Match Night: Wednesday 8.00pm
Website: http://lindfieldbadmintonclubs.co.uk
Nomads Badminton Club
Club Secretary: Sara Fallon 07834 456694 (sarafallon@hotmail.co.uk)
Match Secretary: Tony Brown: 07879332317
Venue: The Triangle Sports Centre, Burgess Hill, RH15 8WA
Club Night & Match Night: Monday 8.00 pm
Triangle Tornados
Club Chair / Coach: Wendy Adams Tel: 07979 313753 email: badwendy@me.com
Match Secretary: Brian Hobbs: Tel: 07825 450267 email: bhobbs1406@gmail.com
Venue: Triangle Leisure Centre, Triangle Way, Burgess Hill, RH158WA
Club Night: Mon 6-8pm, Tue 6-8pm, Fri 5-7pm
Match Night: Monday 7pm